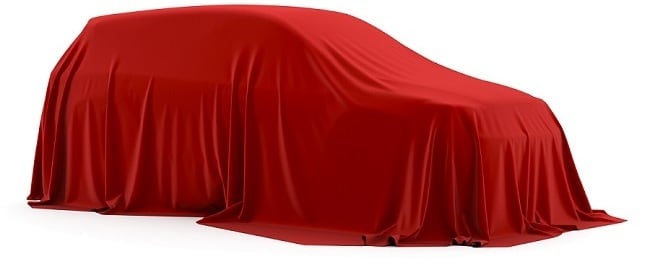 ?Every once in a while, a new version of a favorite car releases and sets the automotive world aflame—and this year, that vehicle is the Ford Edge. For interested drivers in the Zelienople, Pittsburgh, or Butler County areas, there are many new features and a sharp new design that will keep passersby interested in what you're driving.
Here at Baierl Ford, we want you to get a glimpse of what this SUV has to offer before the rest of the world gets to experience it. Set to release in the summer of 2018, this arrival has been highly anticipated, and we're excited to share with our customers what Ford has done to this fan-favorite vehicle to make it better.
2019 Ford Edge: Engine Capabilities and AWD
The goal of any SUV driver is to find the perfect vehicle that can meet all your needs and the needs of your family; however, if you're being honest, you also want something a little bit sporty with which you can have some fun. With its 2.7L V6 EcoBoost® engine, the 2019 Ford Edge will be able to do just that. Offering up an incredible 335 horsepower, you'll have no problem enjoying your drive.
You'll also experience the incredible responsiveness of an 8-speed transmission and the peace of mind associated with the available all-wheel drive on the Edge ST model. Whether you're traveling on a hot and rainy summer day or in the dead of winter rife with snow and ice, your vehicle will make every effort to keep you on the road, if you lose any sort of traction.
Making History
The Edge is the first Ford SUV to come off the line with Ford Co-Pilot360™, which is the most advanced driver-assistant technology on the market. It's designed to make your ride more enjoyable by making every attempt to keep you safe on your journeys.
The unique combination of driver-assistant tech features is the only one of its kind that is produced by a non-luxury brand. Ford has also recently announced that they'll be investing an additional $500 million over the next five years to continue to develop more driver-assist technologies to add into the Co-Pilot360™ suite of tech.
Technology
In discussing the revolutionary new program called Co-Pilot360™, we'd be remiss in not discussing some the incredible technology associated with it. The first part of what Ford is offering its drivers is standard Automatic Emergency Braking, or Pre-Collision Detection with Pedestrian Detection. This feature allows your vehicle to warn you if it detects something within collision range and if you don't respond accordingly, it'll apply necessary brake pressure for you.
The 2019 Ford Edge will also come equipped with the Lane-Keeping System, which allows the vehicle to sense the markings of the road and your position within those markings. If you exit those lines, your vehicle will alert you that you're exiting your lane, grabbing your attention in case you were unaware.
Your 2019 Ford Edge Will Be Here Soon
We're just as exited as you are to see the 2019 Ford Edge make it to the Pittsburgh, Zelienople, and Butler County areas this summer. To see its beautiful and streamlined new form on our lots will be almost as thrilling as watching our customers drive it home. At Baierl Ford, we can't wait for you to experience this brand-new vehicle. Contact our team today to see how you can be one of the firsts to get behind the wheel!