For high-school-aged kids, athletics are one of the greatest character-building activities they could get involved in. Here in our area, you can tell that these kids and their coaches really put their heart and soul into every game. It's a treat to watch!
These three sports teams specifically are ones that we encourage everyone to watch out for during the 2018 season. Exciting things are soon to happen…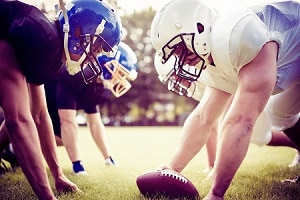 The Butler Golden Tornadoes are a true team in the sense that they're not playing football for the glory of a win. Rather, they're playing to support their fellow team members and their community.
We suppose that's where the Golden Tornadoes motto comes from: Zero Ego. They're not prideful, nor are they sore losers (though they're more likely to win). They're in it for the love of the game.
They've got a game nearly every Friday coming up. Don't miss it!
Coming from a town called Mars, you can bet that the games here are really out of this world. With the passion that the Fightin' Planets play with on a regular basis, it sure is!
In the words of Captain Hunter Boyd, "every game is a conference game." Boyd and his teammates understand that even when a lead might feel comfortable, surprises can always happen. They're committed to playing like everything is on the line offensively and defensively, no matter how far ahead they might be.
This has a lot to do with the wisdom of head coach Scott Heinauer, who has been guiding the Fightin' Planets for 27 years. During that time, he has been selected as Coach of the Year seven times and has helped the team win nine section championships.
For the Fightin' Planets, it's not all about winning. It's all about persevering—something these disciplined players are well acquainted with.
The Mars football team had an excellent 2018 season, 9-2 overall and 6-1 in their conference.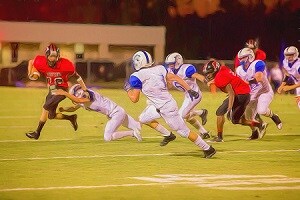 As popular as football is here in the states, soccer is one of the oldest sports around. It maintains a massive following, particularly with our local teams, such as the Seneca Valley Raiders.
The coaching team for Seneca Valley is comprised of longtime teachers who really know these students on a personal level. It's a big part of the reason why the players are so often able to cultivate their skills individually.
Are you excited to see the Raiders succeed? Check out their first games this fall…
Game Time Is Upon Us
For some, autumn means falling leaves and cold snaps. For others, it means the return of some of America's favorite sports.
Whether you're a football or a soccer fan, be sure to support your young local athletes. We can promise there will be some exciting matchups to come!