According to several of the major automotive thought leaders, informative vehicle reviews are some of the best tools that consumers have when they're researching their next automobile. Trust us, we agree!
That's why our Baierl Ford team created this comprehensive library of Ford reviews for our customers around Zelienople, Pittsburgh, and the surrounding Butler County communities. We encourage you to find an article on this page, read through it, and then get in touch with us with any questions. Alright?

How to Use Our Ford Reviews
The best news is that taking advantage of the articles on this page is very, very easy. Here's what to do:
Snoop around the list, and pick a vehicle (or two, or three) that catches your eye. It could be one that you've been researching for months, or one that you've never heard of in your life!
Click on the link - you'll be taken to a well-written, easy-to-read article that's chock full of information like engine power, capability specs, safety systems, entertainment features...
Read away! Then, when you have questions, reach out to us at Baierl Ford whenever…
Who can these car reviews help? Me?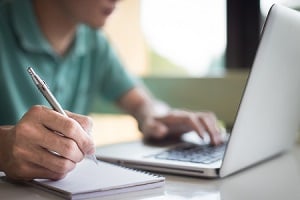 Our experts created these Ford guides with several groups in mind. However, anybody can use them!
Drivers around Butler County, Pittsburgh, Zelienople, and other Pennsylvania towns and cities.
People who are in the beginning stages of the automotive research process-trying to narrow down their search to the models that have the features and systems that they really need. Ok!
People who are in the middle stages of the process-deciding between two different Ford cars.
People who are about to buy or lease, and just want to double check a couple minor points.
So, regardless of where you are in your journey toward your next car, truck, crossover, SUV, or minivan, you can contact our Pennsylvania dealership. After all, a test drive is the best form of vehicular research.
Get in touch with us today at Baierl Ford to schedule your test drive…
We'll get you behind the wheel of an F-150, an Escape, an Explorer, or whatever else your heart desires. After reading our reviews, feel free to browse our entire inventory online to get an up-close look at the model you're most interested in. Still have questions? Reach out to our team today!