When beginning the search for your next vehicle, you may have made the choice to go with a pre-owned vehicle rather than driving something brand-new off the lot. Well, you're in luck because we have plenty of used vehicles from which to choose in the Zelienople, Pittsburgh, and Butler areas.
At Baierl Ford, we have dozens of great pre-owned cars, trucks, and SUVs for you to look through and pick the car that fits all your requirements. We also offer convenient online services, an on-site parts and service center, and a plethora of other perks that make us your one-stop shop for everything automotive.
Used Ford Dealer Cranberry, PA
Used Ford Dealer McCandless, PA
Used Car Dealer Zelienople, PA
Our Used Inventory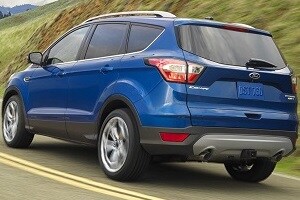 Whether you're looking for a minivan to accommodate your growing family or if you've always wanted to be behind the wheel of an SUV, we've got choices for you. From your average sedan to your compact crossover, we have dozens of models in our pre-owned inventory to suit your needs.
Do you need something a bit bigger to cart around your teenage son and his burgeoning rock band or are you the sole volunteer to lead the carpool brigade for your office at work? We've got the right car for you and with a plethora of different vehicles, including certified models, to choose from, we're sure you'll find a vehicle that lets you check off every must-have on your list.
Online Services
Start your online journey and your car search at the same time as our complete inventory is shown on our website, complete with detailed descriptions, prices, and an online chat option in case you have questions during your search. Is integrated garage door control or keyless entry a requirement for you?  You can search by your wants, thus simplifying the narrowing down process!
Not only can you search for your pre-owned vehicle online, but you can also find out how good your credit looks, so you know where you stand financially. Additionally, you'll be able to get an approximate trade-in value for your old car and view a CARFAX® report on some of our models. Finally, to get the ball rolling, if you've chosen a car online, fill out our financing application, so our finance team can get you the best rates possible.
Service Center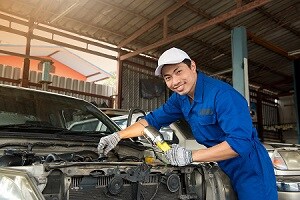 When you buy a pre-owned car, it drives off our lot in like-new condition and we know you'd like to keep it that way. There's no better way to do that than to stick with the manufacturer's mileage-based service recommendations and routine maintenance schedule.
We offer a full array of services as performed by highly trained and skilled service professionals as well as genuine parts from our on-site parts center. Check out our current coupons to see if you qualify for any great deals on your next service and then proceed to schedule your maintenance appointment online using our convenient and easy system.
Your Used Car One-Stop Shop
We know a lot of thought goes into the decision to purchase a used vehicle, and we're happy to provide you with plenty of options for your new-to-you car. In the Zelienople, Pittsburgh, and Butler areas, you'll need a reliable vehicle with a great team behind it to get you around. At Baierl Ford, we want to be that team. From the used car search to our parts departments, we're a full-service dealership waiting to serve you. Contact us online today!