Baierl Ford Parts
When you need parts for a Ford, there are two great choices; Ford Parts and Motorcraft®, and both are just a click away at FordParts.com. It's as simple as putting in the vehicle make, model and year - or just the VIN. You'll also find a full catalog with high-quality images, line-art diagrams, detailed descriptions and more. And if you need parts for another major vehicle brand, you'll find the same easy path to Omnicraft™ parts, backed by Ford Motor Company but designed for non-Ford Motor Company vehicles.
Shop Parts & Accessories Online
With Ford Parts, Zelienople Drivers Can Keep Their Car Running Like New
If your Car, Coupe, Hatchback, Sedan or SUV needs parts, Baierl Ford is your source. We carry all genuine Ford parts and have a team of experts here who can assist you in finding the right ones you need, whether it's to install via service or to fulfill your DIY car project. Our parts team is here to help and make sure you get the right parts you need.
Why Buy OEM Parts?
It's simple, really. Reliability. Genuine Ford parts carry the full backing of the manufacturer. Unlike aftermarket parts, OEM parts are the same parts used in production, so they're guaranteed to fit your Ford F-150, Escape, EcoSport , F-350 or F-250 and are warrantied against failure. Aftermarket parts can't match the precise fit and function of genuine OEM parts. Therefore, they aren't covered under warranty and could even nullify your current OEM warranty if they fail.
Our Team at Baierl Ford Can Help You Find the Right Parts
If you already know what kind of auto parts your Car, Coupe, Hatchback, Sedan or SUV needs, our team of Ford experts can help you find the right parts for the job. Fill out our online parts order form to let us know what you're looking for, and we'll be happy to find the right part for you. Not sure that you need? Direct your auto parts questions to our experts, and we'll be happy to help you find the right OEM parts for your next project.
Parts Request
Ford Parts
Welcome to our Ford parts center. If you're looking to give your Ford vehicle the best possible care, then you've already come to the right place. Maybe, you have a vintage car that you've been working to restore for several years, or you just need the right oil filter for your truck. We're here to help.
No matter what kind of part you need, the experts at our on-site parts store are ready to provide their assistance and advice. With your help, we can figure out what you're looking for and help you find it in just a few minutes. If we don't have the part you need, we can order it for you.
Genuine Ford Parts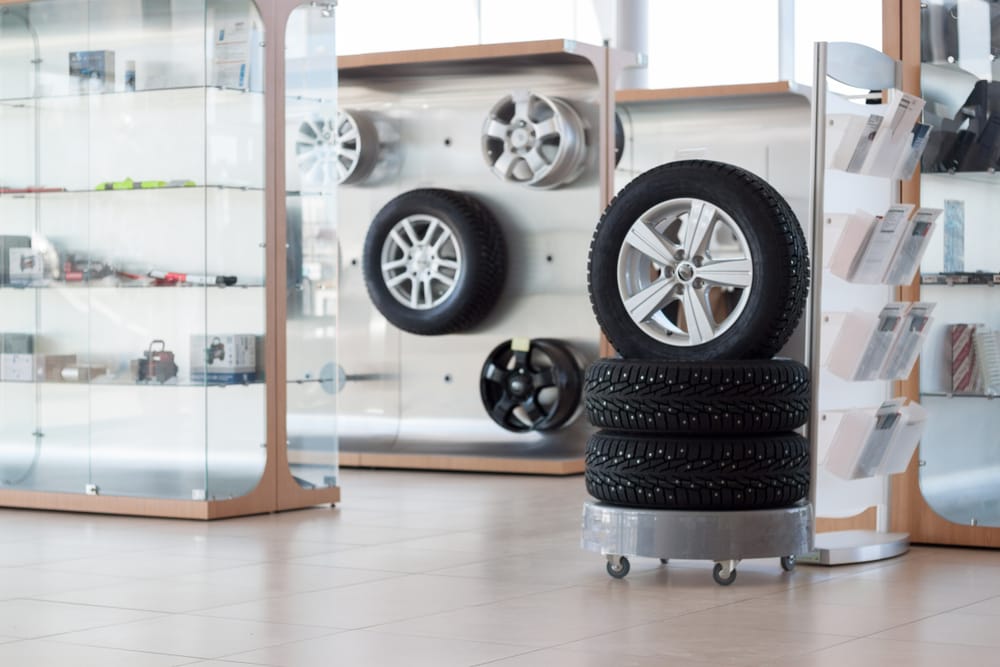 Did you know that some aftermarket parts don't fit right in certain models?  Don't run the risk of messing around with parts that aren't made for your vehicle specifically. All the parts we stock are genuine Ford products that are built to fit inside your truck, SUV, crossover, or sedan.
Did your trip to the beach go well except for the push button start key fob you lost in the ocean? Stop by the parts center and see if we have the replacement in stock for you. If we do, we'll help program the key to your vehicle and have you on your way. If we don't have it, we'll gladly order one for you.
Authentic Ford Accessories
Not only do we stock all of the parts your Ford vehicle may need, but we also keep some stock on authentic Ford accessories. Want to turn your base model Mustang into your dream car with some flashier hood ornaments and better rims? We can help you find just the right combination to make your ride sing.
Not only do we carry rims and other genuine Ford accessories, but we can also help you have a better alarm system installed, add electronic entertainment to your headrests, or enjoy the incredible benefits of a remote starter. From LED lights for the undercarriage to custom pedals, we have a plethora of accessories available for purchase to make your vehicle more exciting.
Online Order Form
For your convenience, we've provided an online form with which you're able to order your parts and have them shipped to your home. To complete your order, you'll need to have some basic information about your car, as well as some other components.
You'll need the VIN, make, model, and year of the vehicle for which you're ordering the part. In addition, we ask for some part numbers, so if you're ordering a simple replacement for something you've bought in the past, you may know this number. However, if you don't, we're here to help. Give us a call and we'll assist in finding the right number for your needed parts.
Our Ford Service Center
If you thought the job for which you bought the part was going to be easy and you got in a bit over your head, we can help there, too. Our on-site service center technicians at Baierl Ford can evaluate the job, provide you with an estimate, and complete the work in a snap. However, if you know what you're doing and need us to order your parts, give us a call during business hours and we'll find what you're looking for to make your car run better in the Zelienople, Pittsburgh, and Butler areas.